How to select the best travel destinations for your holidays?
Vacations and holidays are something every individual looks forwards to. Planning a holiday is exciting, only if you have decided on your destination. The first and the foremost challenge for any traveler is to decide a suitable location. Here are some tips and tricks that will help you to finalize a preferable destination quickly and easily.
My Destination = Your Destination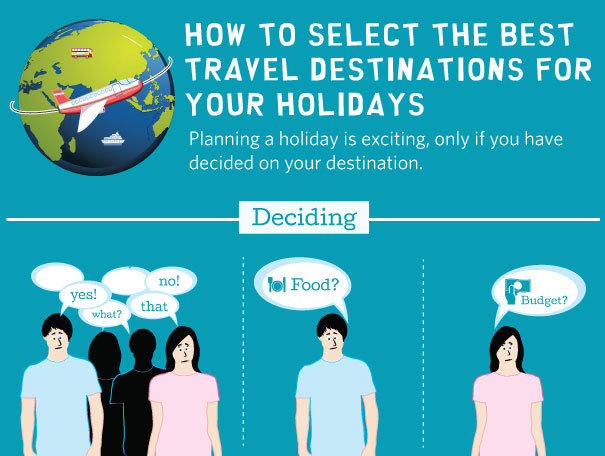 Deciding on a destination becomes confusing when there are two or more people involved in planning a vacation. Ideas and opinions might clash and that can create a lot of confusion. Considering common likes and dislikes of your group can be a solution to this problem. Budget can also be a deciding factor. Choose a destination that offers you a good variety of activities and attractions at your available budget. This way, you can keep everyone happy and can decide on your favorite destination easily.
Climate, Conditions and Weather

Research the climatic condition of destinations you are planning in advance. Decide what climate you wish to enjoy and make your preference accordingly. There can be nothing more irritating than visiting a destination during off seasons or during a bad weather. Plan and decide about the weather to enjoy your vacations to the fullest.
Vacation Goals

It is important to identify your vacation goals and what you expect from your vacations? Is it an adventure getaway, leisure and relaxing vacation or an eventful family holiday? This will help you decide a preferable vacation destination.
Action plan and Activities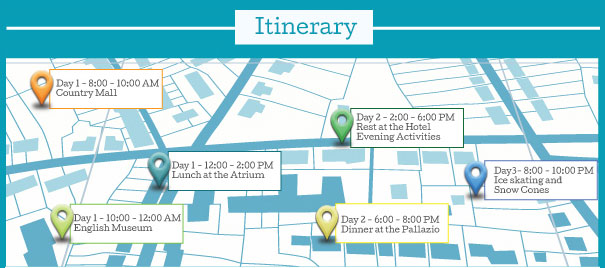 It is advisable to prepare an action plan of what you are expecting from your vacation and note down the activities you going to enjoy during vacations. The perfect climate cannot serve its purpose until and unless the activities you are planning to enjoy are available at the right time and at right place.
Pocket size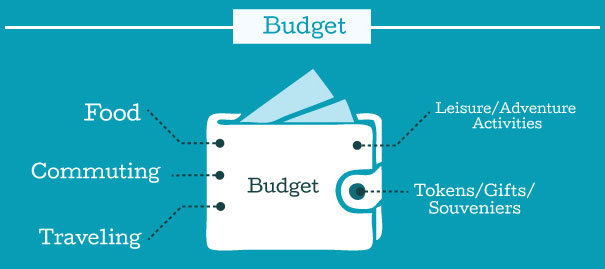 Keep a check on your budget. Many vacationers choose their destination depending on the budget, but you can travel anywhere with a flexible budget. Save money and reduce your expenses by using various budget saving techniques mentioned
here
.
Embed this Travel Infographics on your site: (just Cut & paste below code in your page)